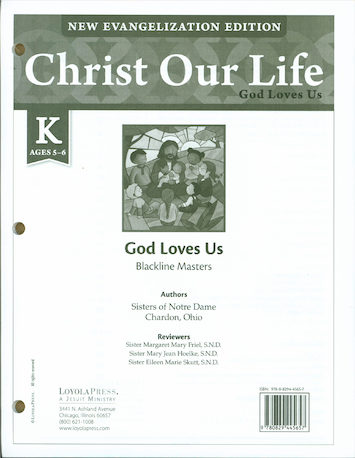 Christ Our Life: New Evangelization, K-8
Kindergarten Blackline Masters
Publisher: Loyola Press
ISBN: 978-0-8294-4565-7
Item Number: LOYO-45657
In stock.
Details
One set of blackline masters is included with the Grade 1 Teacher Manual and Catechist Guide. Also sold separately here. Includes reduced-size pages with answers for teachers and catechists.
Digital Resources for At-Home Faith Formation
Ebooks Available. Free chapter-by-chapter at home lesson plans, games and study guides for every grade.
Weight: 0.510 lbs
Identifiers:
082944565X
45657
9780829445657