2023 Catholic Faith Formation Catalog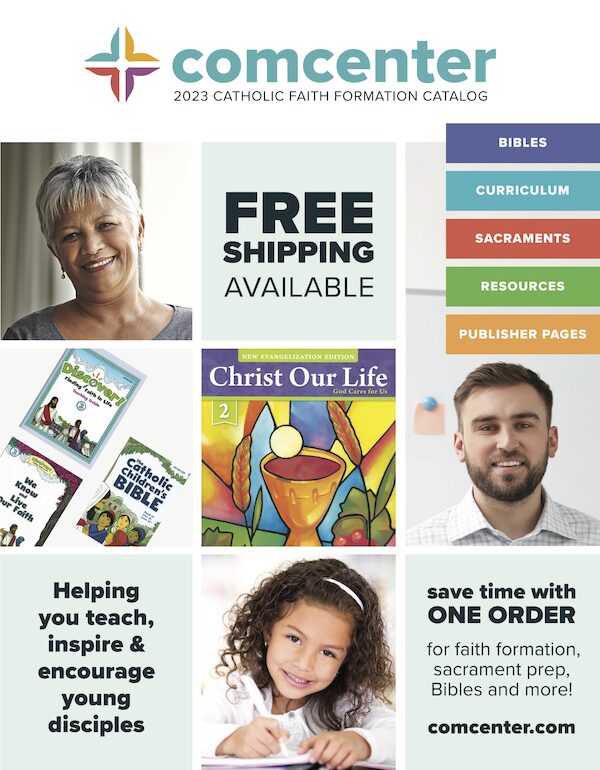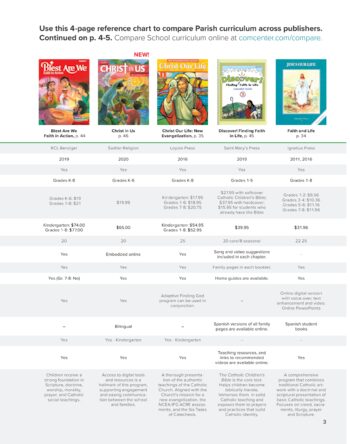 • Products from all Catholic publishers
• 8 pages of detailed product comparison charts
• Annual publications

Our catalog, mailed straight to you.
Enter your address and we'll include you in our next catalog mailing, Spring 2024.
We usually mail the catalog once in the Spring, and then again in the Summer.
In the meantime you can view our catalog above.
About Communication Center
Buy from the nation's leading distributor of Catholic religious education curriculum--everything you need from dozens of publishers, delivered quickly and economically. We have curriculum, Bibles, catechisms, sacrament materials, and resources. Our role in the marketplace is to make it easy and affordable for you to get what you need for all your faith formation programs. We have nearly 50 years of experience, a large warehouse, a user-friendly website, long partnerships with Catholic publishers, and a desire to serve.