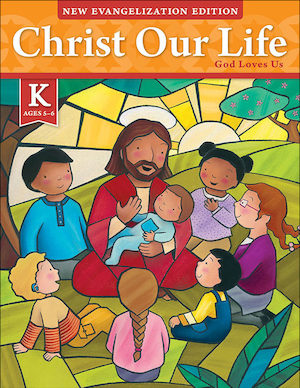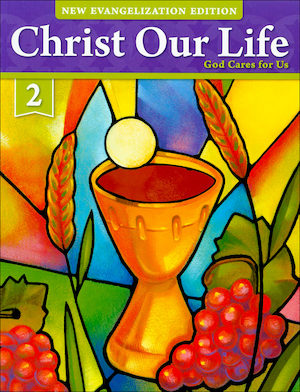 Christ Our Life: New Evangelization, K-8 — Loyola Press
Parish Edition
The 2016 edition of Christ Our Life fosters children's love of God and a rich knowledge of our Catholic faith so they can proudly go out into the world and proclaim it. With a thorough presentation of the authentic teachings of the Catholic Church, a comprehensive approach, and a variety of teaching methods, Christ Our Life: New Evangelization Edition is aligned with the Church's mission for a new evangelization, the NCEA:IFG ACRE assessments, and the Six Tasks of Catechesis.

The program features:
The original Christ Our Life spiral curriculum
Gather and Go Forth pages
Catholic faith content
Correlations to the ACRE test, the Six Tasks, and the New Evangelization
Parent resources

Two music CDs are available for each age group (sold separately). The Music CDs are afford at three different levels: primary (grades 1-3); intermediate (grades 4-5); and junior high (grades 7-8). Songs include traditional hymns and liturgical music that will enliven any faith formation class. The Director Guide provides an overview of the program as well as tips on implementing the program in school or parish.

Christ Our Life: New Evangelization, K-8 (©2016, 2019) has been found to be in conformity with the Catechism of the Catholic Church.

NOTE: Upon request, a free copy of Catholic Prayers for Catholic Families in English or bilingual will be included with the order of each student book. If you would like to receive these free items, select them below in a quantity equal to or less than the total number of Christ Our Life student books in your order.
Filter By:
Age Level
Components