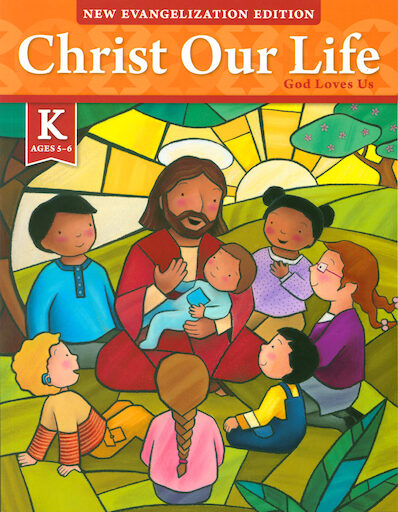 Christ Our Life: New Evangelization, K-8
God Loves Us
Kindergarten Student Book
Paperback Parish & School Edition
Publisher: Loyola Press
ISBN: 978-0-8294-4578-7
Item Number: LOYO-45787
View Sample
Details
Student Book features:
Scripture and rich content
A variety of prayers that invite personal and communal prayer
Integration of the four pillars of the Church: Creed, Sacraments, Commandments, and Prayer
Colorful art and engaging photos that capture the attention of young children
Parent and family resources that connect family and faith
Each student book also includes punch-outs in the back of the book for hands-on activities and a copy of Bible Stories for Children, a 32-page booklet of Bible stories.
Found to be in Conformity with the Catechism of the Catholic Church. Paperback, 8.25 x 10.75, 280 pages. (©2019)
Ebooks Available. Free chapter-by-chapter lesson plans, games and study guides for every grade.
Weight: 1.530 lbs
Case Qty: 24 ($516.00)
Identifiers:
0829445781
45787
9780829445787
Teacher Manual for School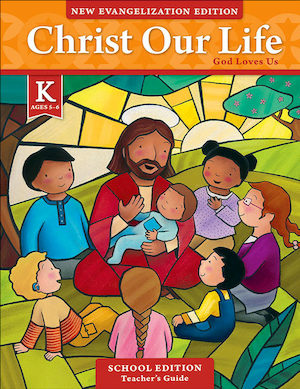 Kindergarten Teacher Manual Kit
$63.75
LOYO-45800
Catechist Guide for Parish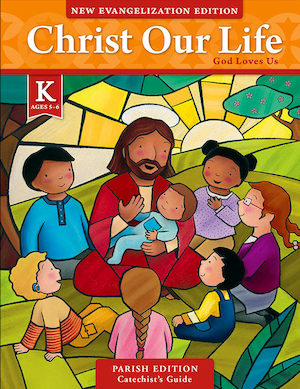 Kindergarten Catechist Guide Kit
$63.75
LOYO-45794
Set Includes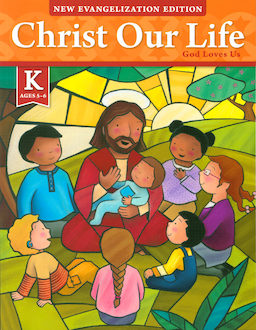 Christ Our Life 19 G:K