We Believe Catholic Identity Edition, K-6
Grade 4 Teacher Manual with Leader Guide
For Schools
$62.39 Save 25%
Retail price: $83.19
Publisher: Sadlier Religion
ISBN: 978-0-8215-3064-1
Item Number: SADL-30641
View Sample
In stock.
Details
This item includes the Teacher Manual from the older
We Believe with Project Disciple
program plus the Leader Guide component which gives instructions and material for leading the four retreats. The student books in the new Catholic Identity edition are designed to work with this older manual. If teachers have the older manual, they only need to purchase the Leader Guide (SADL-30740) which is also sold separately. Teachers new to the entire
We Believe
program can purchase both the manual and the leader guide here.
Weight: 2.850 lbs
Identifiers:
082153064X
30641
9780821530641
Set Includes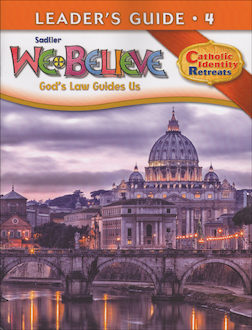 $9.89 $13.19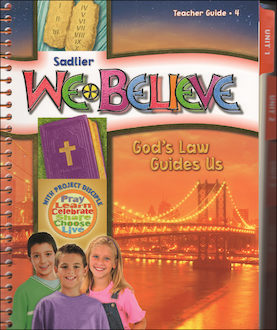 $66.49 $88.65