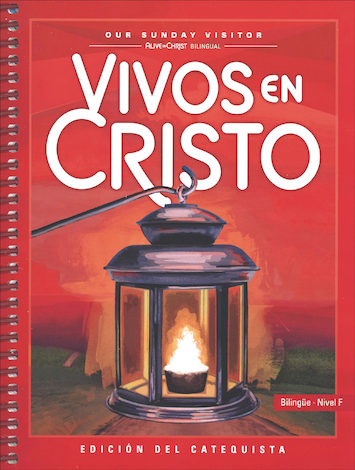 Vivos En Cristo, 1-6
Level F
Grade 6 Catechist Guide
For Parishes
Bilingual
Publisher: Our Sunday Visitor
ISBN: 978-1-61278-446-5
Item Number: OSVP-CU5417
In stock.
Details
Bilingual edition. Catechist Guide supports both novice and experienced catechists. For each lesson the key concept is clearly stated, doctrinal content is correlated to paragraphs from the Catechism and catechist background provides easy-to-understand theological background on the chapter content. Timed lesson plans lead catechists page-by-page through the three-step process of Invite, Discover and Live. Includes teaching tips, connections to music and liturgy, and Catholic Social Teaching. (©2015)
Online Digital Resources for At-Home Faith Formation
Access the ebooks and at-home lessons for the bilingual series.

Weight: 4.362 lbs
Identifiers:
1612784461
9781612784465
CU5417