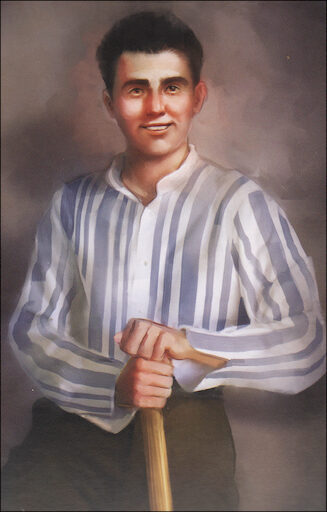 Alive in Christ, 1-8
Blessed Pier Giorgio Frassati
Grade 6 People of Faith Cards
Parish & School Edition
Publisher: Our Sunday Visitor
ISBN: 978-1-61278-096-2
Item Number: OSVP-CU5389
5 in stock. Out of print. No longer printed by the publisher.
Details
Package of 25 Blessed Pier Giorgio Frassati People of Faith cards which connect with a chapter in
Alive in Christ
Grade 6. Illustrated in an art style specifically chosen for sixth graders. Each card contains a prayer and brief biography on the back. A resource for any catechetical program.
Text on the back of the card:
Blessed Pier Giorgio Frassati
1901-1925
Blessed Pier Giorgio Frassati was a young Italian who loved the outdoors, his friends, and having fun. But he also performed works of charity. He would give his train money to the poor and then run home in time for dinner. Sometimes he even gave his coat to beggars. He lived his life following the Great Commandment. When he was twenty-four, he contracted polio and died. At his funeral, hundreds of people came to pray. Blessed Pope John Paul II called him "a man of the Beatitudes."
Blessed Pier established a newspaper called
Momento
. He especially liked playing practical jokes.
Lord, help us to enjoy the good things of life and have fun like Blessed Pier did. Amen.
Weight: 0.142 lbs
Identifiers:
1612780962
9781612780962
CU5389