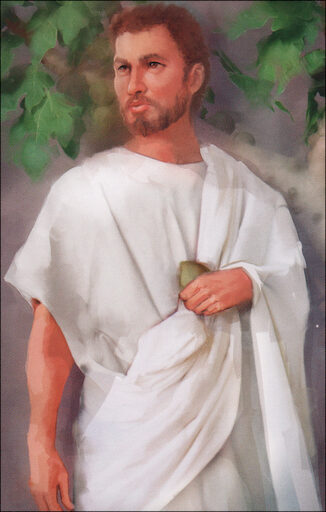 Alive in Christ, 1-8
St. Augustine
Grade 5 People of Faith Cards
Parish & School Edition
Publisher: Our Sunday Visitor
ISBN: 978-1-61278-085-6
Item Number: OSVP-CU5378
Non-returnable.
6 in stock. Out of print. No longer printed by the publisher.
Details
Package of 25 St. Augustine People of Faith cards which connect with a chapter in
Alive in Christ
Grade 5. Illustrated in an art style specifically chosen for fifth graders. Each card contains a prayer and brief biography on the back. A resource for any catechetical program.
Text on the back of the card:
Saint Augustine
354-430
Feast Day -- August 28
Saint Augustine was the son of a Christian mother and a pagan father. His mother wanted him to be baptized but he studied many other ideas before he became a Christian. He became a monk and a priest and later was the bishop of Hippo, a city near his hometown in North Africa. Saint Augustine was a great teacher and writer. Augustine's mother, Monica, is also a saint.
Patron of brewers, printers, and theologians. Saint Augustine is said to have been converted to Christianity in a garden under a fig tree.
You have made us for yourself, and our hearts are restless until they rest in you. (Saint Augustine's prayer.)
Digital Online Resources to support Faith Formation
Weight: 0.138 lbs
Identifiers:
1612780857
9781612780856
CU5378