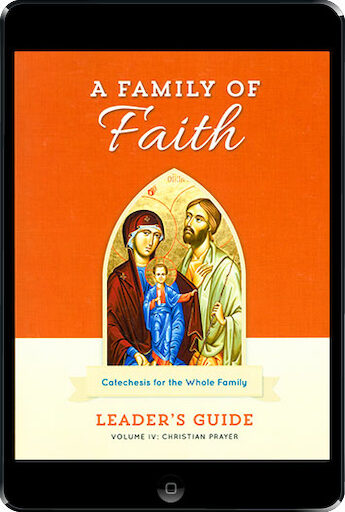 A Family of Faith
Volume IV: Christian Prayer ebook (1 Year Access)
Leader Guide
Ebook
Publisher: Sophia Institute for Teachers
UPC: 9781622825882ET
Item Number: SOPH-825882ET
Not a physical item. Takes a day to process.
Details
Ebook (1 Year Access).
Leader Guide helps the parish catechist make the most of each meeting with families. Includes a start-up guide for organizing and leading the program, trivia games and other ice-breakers for adult meetings, lecture notes and PowerPoint slides, detailed plans with games and activities for community meetings, instructions for integrating A Family of Faith into the life of the parish, and suggestions for ensuring accountability.
Identifiers:
9781622825882ET