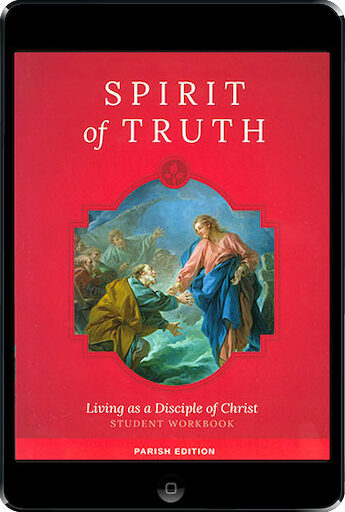 Spirit of Truth, K-8
Living As a Disciple of Christ, ebook (1 Year Access)
Grade 7 Student Book
Ebook Parish Edition
Publisher: Sophia Institute for Teachers
UPC: 9781622825622ET
Item Number: SOPH-5622ET
Not a physical item. Takes a day to process.
Details
Ebook, 1 Year Access. This year includes four units in which middle school students explore in-depth the topics of: Jesus and the Gospel message, with an emphasis on unifying themes in Scripture and an examination of the four Gospels; personal growth, with an emphasis on the origin, dignity, and destiny of the human person; the seven sacraments, with an exploration of each Sacrament; and prayer with an emphasis on its elements, qualities, and challenges, ways of praying, and Mary and the saints as models of prayer.
Ebooks (digital app) are sold separately.
Identifiers:
9781622825622ET
Catechist Guide for Parish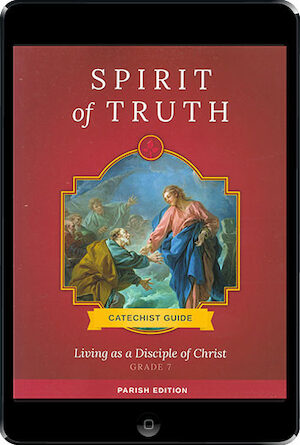 $19.99
SOPH-5608ET
More in This Program