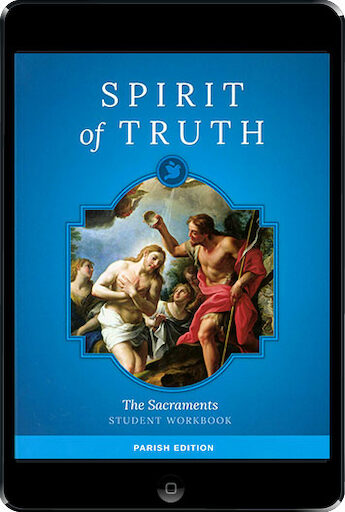 Spirit of Truth, K-8
The Sacraments, ebook (1 Year Access)
Grade 5 Student Book
Ebook Parish Edition
Publisher: Sophia Institute for Teachers
UPC: 9781622825547ET
Item Number: SOPH-5547ET
Not a physical item. Takes a day to process.
Details
Ebook, 1 Year Access. This year provides an in-depth exploration of God's grace in the sacraments, with a focus on what a sacrament is and why Jesus instituted them. Student explore what it means that god is the source of all life, learn more about Holy Mass and Holy days of Obligation, and read and discuss longer biographies of the saints, especially young saints.
Ebooks (digital app) are sold separately.
Identifiers:
9781622825547ET
Catechist Guide for Parish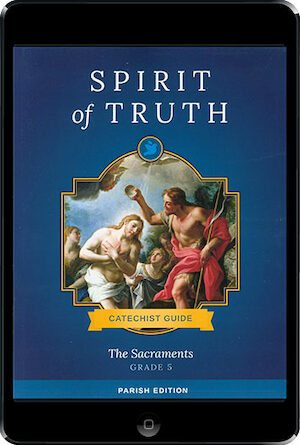 $19.99
SOPH-5523ET
More in This Program