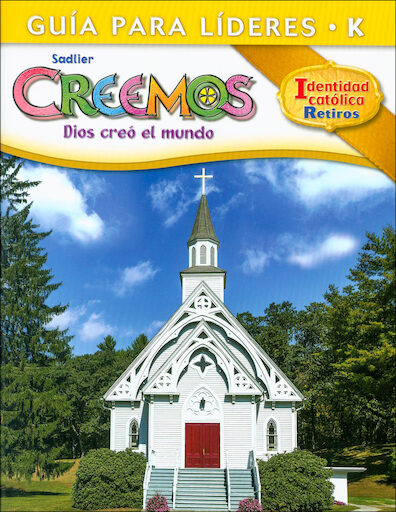 Creemos Identidad Catolica, K-6
Kindergarten Leader Guide
$10.38 Save 21%
Retail price: $13.19
Spanish
Publisher: Sadlier Religion
ISBN: 978-0-8215-6120-1
Item Number: SADL-61201
Details
Spanish Catholic Identity Retreat Leader Guide.
This Item is included with the bilingual Catechist Guide. If schools and parishes already have the Catechist Guide from
We Believe with Project Disciple
, this Leader Guide will give them all they need to update their materials to match the Catholic Identity Edition. These leader guides provide catechists with the teaching material they need to lead the four grade-level retreats that are part of the Catholic Identity Edition. (©2016)
Ebooks and Family Book available.
Weight: 0.278 lbs
Identifiers:
0821561200
61201
9780821561201