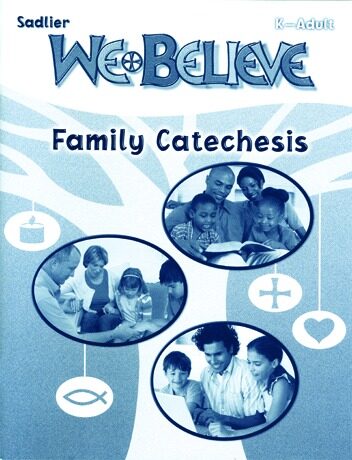 We Believe with Project Disciple, K-6
We Believe: Family Catechesis
Family Book
$7.99 Save 25%
Retail price: $10.65
Publisher: Sadlier Religion
ISBN: 978-0-8215-5539-2
Item Number: SADL-55392
Non-returnable.
Currently not stocked. Estimated ship date: about two weeks from ordering
Special order item: Price and availability not guaranteed.
Details
One book for all grades, K-6. Brings families together for prayer, activity, and sharing around a theme that is based on
We Believe
, K-6 content. Each family member can contribute because the experience draws on each is learning in
We Believe
or from the adult catechesis included in this book.
Digital Online Resources to support Faith Formation
Weight: 0.292 lbs
Identifiers:
0821555391
55392
9780821555392