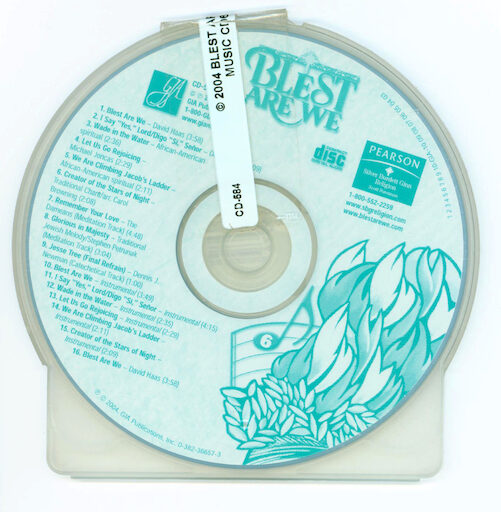 Blest Are We Faith and Word 2008, 1-8
Grade 6 Music CD
Parish & School Edition
Publisher: RCL Benziger
UPC: 6 03823 66573 1
Item Number: RCLB-606657
Non-returnable. Old Edition.
3 in stock. Out of print. No longer printed by the publisher.
Details
Includes unit songs that match the unit songs in the school student edition and the unit songs in the revised printing of the parish student edition, with both vocal and instrumental tracks of each song. The CD also includes additional music for singing and meditation. (First six songs are with lyrics and followed by a totally instrumental version.)
Includes: Blest Are We; I Say "Yes," Lord/Digo "Si," Senor; Wade in the Water; Let Us Go Rejoicing; We Are Climbing Jacob's Ladder; Creator of the Stars of Night (Traditional Chant); Remember Your Love; Glorious in Majesty; and Jesse Tree (Final Refrain).
Weight: 0.078 lbs
Identifiers:
603823665731
606657
RCLB-S6066