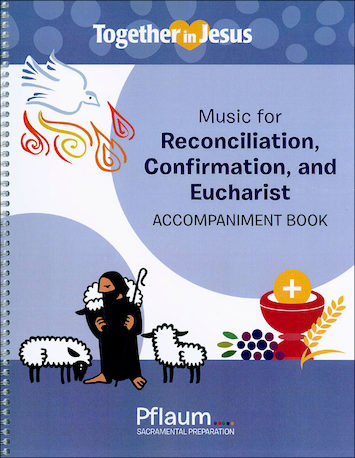 Together in Jesus: First Reconciliation 2018
Accompaniment Book
Publisher: Pflaum Publishing
ISBN: 978-1-947358-03-4
Item Number: PFLA-8347
Non-returnable.
In stock.
Details
Contains the guitar chord and piano.keyboard notation for all of the Together in Jesus music that can be used for First Reconciliation, First Eucharist, and Confirmation.
Digital Resources for At-Home Faith Formation
Enhanced lessons and support materials to help parents confidently prepare children for first Sacraments. Parents will find downloadable PDFs for each session so they can review lesson summaries and share lesson-related video links with their child.
Weight: 0.692 lbs
Identifiers:
1947358030
8347
9781947358034