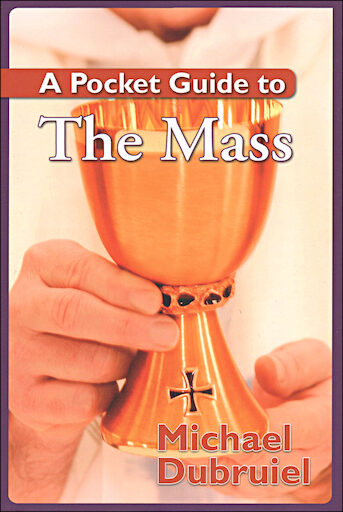 A Pocket Guide to the Mass
$7.96 Save 20%
Retail price: $9.95
Publisher: Our Sunday Visitor
ISBN: 978-1-59276-293-4
Item Number: OSVP-T383
Details
Walks readers through the Mass, explaining the biblical basis for the prayers, the meaning behind the gestures and a brief overview of the theology that brings Catholics together for Eucharist. Perfect for catechumens.
The first 20 pages are titled Introduction and What Is the Mass? So those are background and explanation. Then there are 40 pages call The Parts of the Mass. It takes them one by one as they happen during Mass. For each part it includes the following:
Speaking the Bible--Mass prayers that come from Scripture
What does it mean?--definitions
What is it?--names and descriptions of things used at Mass
Posture, gesture, silence--how and why
There are also a few pages of prayers and meditations about Mass.
Paper, 4 x 6, 80 pages. (©2007)
Weight: 0.123 lbs
Identifiers:
159276293X
9781592762934
T383