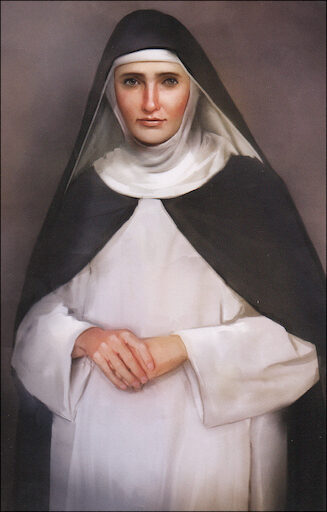 Alive in Christ, 1-8
St. Catherine of Siena
Grade 5 People of Faith Cards
Parish & School Edition
Publisher: Our Sunday Visitor
ISBN: 978-1-61278-087-0
Item Number: OSVP-CU5380
5 in stock. Out of print. No longer printed by the publisher.
Details
Package of 25 St. Catherine of Siena People of Faith cards which connect with a chapter in
Alive in Christ
Grade 5. Illustrated in an art style specifically chosen for fifth graders. Each card contains a prayer and brief biography on the back. A resource for any catechetical program.
Text on the back of the card:
Saint Catherine of Siena
1347-1380
Feast Day -- April 29
Saint Catherine of Siena was one of 25 children. From the time she was very young, she wanted to serve God by helping to take care of her brothers and sisters. She was so wise about spiritual matters that she became an adviser ot many people, including two Popes. She wrote letters advising people on how to live a holy life. When the Pope moved to France from Rome, she urged him to return. The Pope was so impressed, he did what she asked.
Patron of firefighters, nurses, and miscarriages. Saint Catherine had a twin sister, Giovanna, who died at birth.
Dear Saint Catherine, protect all mothers who are expecting new babies and help them have healthy children. Amen.
Weight: 0.141 lbs
Identifiers:
1612780873
9781612780870
CU5380