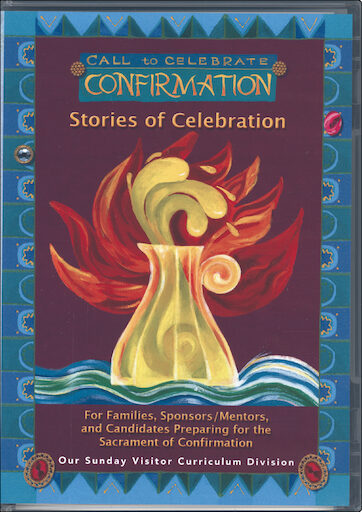 Call to Celebrate: Confirmation, Younger Adolescents
Stories of Celebration
DVD
Publisher: Our Sunday Visitor
ISBN: 978-0-15-902045-6
Item Number: OSVP-CU1141
Out of print. No longer printed by the publisher.
Not available.
Details
For Families, Sponsors/Mentors, and Candidates Preparing for the Sacrament of Confirmation. An inspiring DVD designed to introduce adult family members, sponsors, and candidates to
Call to Celebrate: Confirmation
. The DVD consists of five segments which can be used with the candidate's themselves or to facilitate a parent/sponsor orientation. Includes information on the history and theology of the sacrament and the steps we take to prepare for it. People from all walks of life share their Confirmation stories and offer words of wisdom to the candidates. Can be used in five sessions or at one meeting. With a brief guide containing segment summaries, review questions and discussion starters.
Access to ebooks for students and pre-recorded webinars for parents
Weight: 0.210 lbs
Identifiers:
015902045X
9780159020456
CU1141