NABRE School and Church Editions — Fireside Catholic Publishing
Features 156-page a encyclopedic dictionary and Biblical reference, and a 20-page article on the Origin, Inspiration and History of the Bible. With a list of daily and Sunday readings, a list of popes, 8 color maps, and the Constitution on Divine Revelation. Sturdy bindings.
Sale Price $18.67
$32.95
Save 43%
$18.18
for 16+
Save 45%
$17.69
for 32+
Save 46%
The publisher is reprinting this item.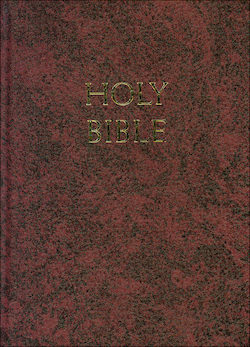 Sale Price $21.80
$39.95
Save 45%
$21.35
for 12+
Save 47%
$20.89
for 24+
Save 48%
Sale Price $22.21
$39.95
Save 44%
$21.63
for 16+
Save 46%
$21.04
for 32+
Save 47%