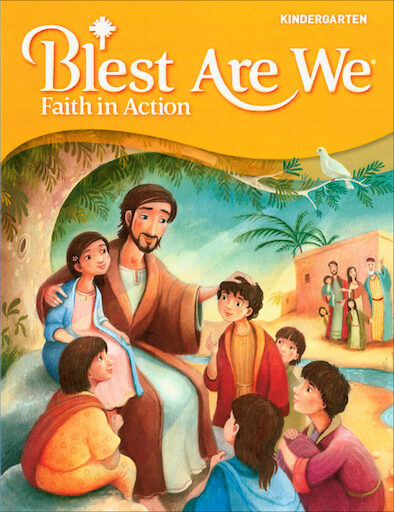 Blest Are We Faith in Action, K-8
Kindergarten Student Book
Includes Ebook and Digital Resources
Parish & School Edition
Publisher: RCL Benziger
ISBN: 978-1-5249-4828-3
Item Number: RCLB-444828
View Complete Program
This product belongs to multiple programs:
Blest Are We Faith in Action, K-8, School Edition
Blest Are We Faith in Action, K-8, Parish Edition
Blest Are We, Faith in Action, Kindergarten, Parish Edition
Blest Are We, Faith in Action, Kindergarten, School Edition
Details
School and Parish use the same student books for kindergarten with teacher manuals for school and catechist guides for parish.
Student books provide effective ways to empower students for a lifetime of living their faith by giving them opportunities to:
Build scriptural literacy
Relate school ministries to Catholic Social Teaching
Learn more about the liturgical life of the Church
Retain what they have learned through Chapter and Unit Reviews
Connect faith in the home and what is learned in school by using the Take Home family pages
STUDENT BOOK FEATURES
TAKE HOME PAGES: These pages help families to share faith in the home and connect with what is being taught in the school program.
HEAR AND BELIEVE: After an opening prayer and activity, the Hear and Believe pages connect Scripture and Catholic doctrine to the lesson theme.
RESPOND: Saints and other holy people are brought to life through inspiring stories.
CHAPTER AND UNIT REVIEWS: Two chapter review pages help the student recall what he or she has learned. A unit review provides an in-depth assessment of what was learned in each unit.
FAITH IN ACTION: A response page helps the student understand the ministries of his or her school or parish community and challenges the student to put into practice the principles of Catholic Social Teaching.
Ebooks and Digital Content
One-year access to the digital student book is included with purchase of the print student book upon request. Also includes access to all digital content on the Flourish portal. Request digital access when placing your phone order or make a note in the Special Instructions at checkout on the website. RCL Benziger will contact you with your Flourish username and password. Unused access from previous years cannot be used at a later time.
Digital Online Resources to support Faith Formation
Weight: 1.189 lbs
Case Qty: 27 ($567.00)
Identifiers:
1524948284
444828
9781524948283
Catechist Guide for Parish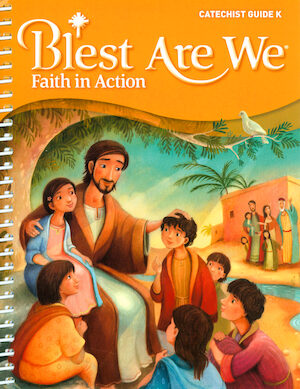 $80.00
RCLB-444838
Teacher Manual for School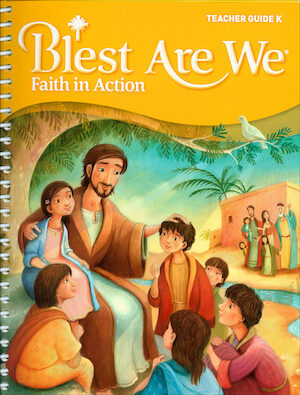 $85.00
RCLB-444835