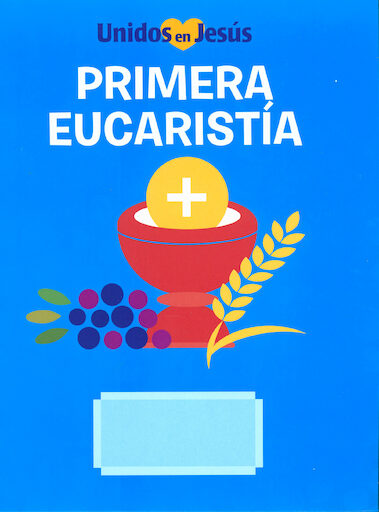 Unidos en Jesús: Primera Eucaristía
Primera Eucaristía, 2020
Student Book
First Eucharist
$12.95
$11.95 for 10+ Save 8%
Bilingual
Publisher: Pflaum Publishing
ISBN: 978-1-947358-48-5
Item Number: PFLA-8920
View Sample
Details
First Eucharist Bilingual. Lessons explore the sacraments of initiation, the liturgical seasons, and the biblical stories of Zacchaeus, the loaves and the fish, and the Last Supper -- drawing children into fuller and more active participation in the life of the Church. An easy-to-make First Eucharist booklet teaches the parts of the mass and serves as a memento of the special event.
Colorful, sturdy 9" x 12" Keepsake Folder
Six four-page take home lessons with hands-on activities
Attractive stickers to highlight important concepts
Family Focus poster with at-home activities
Four-page handout with answers to "Questions Parents Ask"
The take-home lessons, Family Focus poster, and "Questions Parents Ask" handout are provided in both English and Spanish.
Weight: 0.516 lbs
Identifiers:
1947358480
9781947358485