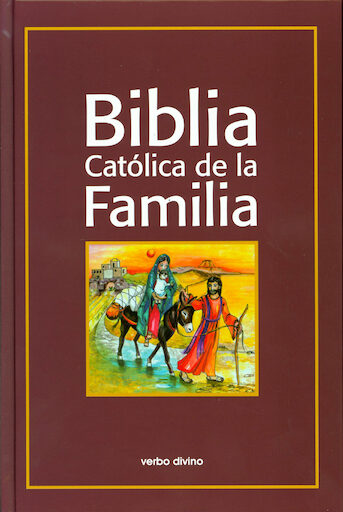 Biblia Católica de la Familia
Catholic Family Bible
Hardcover
$30.60 Save 10%
Retail price: $34.00
Spanish
Publisher: Ministerio Biblico Verbo Divino
ISBN: 978-8-4994597-6-9
Item Number: MEVD-4300001
Details
Spanish Family Bible. General Characteristics:
600 articles to help the family share the faith and apply the truth of Sacred Scripture to their lives
1000 reflections that offer important explanation and highlight fundamental biblical themes
Introductions to books with historical data and useful tips for sharing the Scriptures with children
A thematic index that guides the family to discover the most important stories, prayers and teachings of the Bible
Reading plans and lectionary readings
Helpful articles about how to read and pray the Bible
100 original illustrations
Two-color design
20 maps
Ribbon marker
Hardcover, 6.5 x 9.75 x 1.5. 1736 pages.
Weight: 2.724 lbs
Identifiers:
8499459765
9788499459769