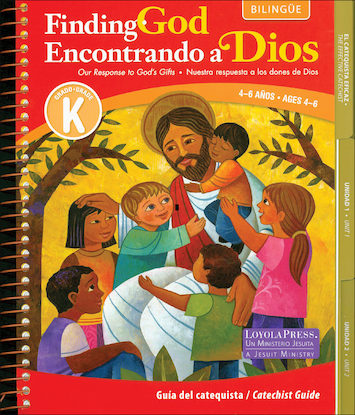 Encontrando a Dios, K-8
Kindergarten Catechist Guide Kit
For Parishes
Bilingual
Publisher: Loyola Press
ISBN: 978-0-8294-4545-9
Item Number: LOYO-45459
View Sample
In stock.
Details
Bilingual Catechist Guide Kit includes Catechist Guide, posters, blackline masters, guided reflections and music CDs, and Jesus the Teacher plush figure. Each unit begins with an overview that introduces the unit theme, provides session descriptions, and the unit opener saint. Provides catechists with a variety of prayer experience options, and Catholic social teaching themes. Each session includes an idea for serving others. The easy-to-follow one-hour lesson plan guides catechists to implement the sessions. Also includes lists of desired outcomes, fun activities, and "If Time Allows" activities. Wraparound, spiral-bound hardcover.
Digital Resources for At-Home Faith Formation
Free chapter-by-chapter at home lesson plans, games and study guides for every grade.
Weight: 6.120 lbs
Identifiers:
0829445455
45459
9780829445459
Set Includes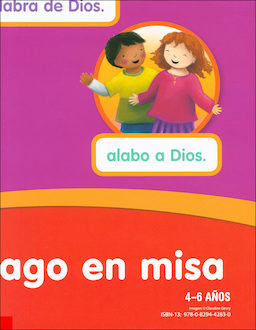 $9.99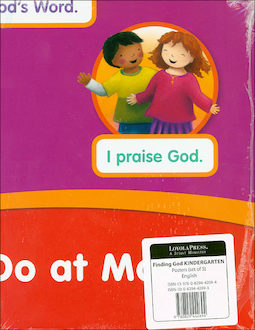 $9.99