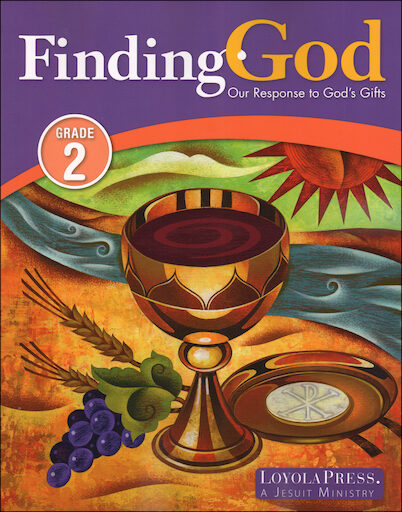 Finding God, K-6
Grade 2 Student Book
Paperback Parish & School Edition
Publisher: Loyola Press
ISBN: 978-0-8294-3170-4
Item Number: LOYO-31704
View Sample
Non-returnable.
3 in stock. Out of print. No longer printed by the publisher.
Details
Each unit opens with the story of a saint whose holy life and response to God's love illustrate the unit theme. Every session in the Student Book follows a consistent pattern beginning with Engage, a question and opening prayer to lead into the session. The second step is Explore where children deepen their understanding of Scripture and doctrine as they read, discuss, experience and pray. In Explore Further, children leave the book to explore and discuss works of traditional and modern art from around the world that connect to the unit themes. Then the children Reflect and Respond through various forms of prayer and through review of what they have learned. Every unit closes with a section called Celebrating the Liturgical Year. Throughout the units, special features and sidebars highlight Scripture, Liturgy, Saints, Sacred Sites and interesting facts. A free copy of Catholic Prayers for Catholic Families and access to seven parent e-newsletters provide support for families.

Finding God 2013, 1-6 is approved by the Bishops' Committee. (©2013))
Free chapter-by-chapter lesson plans, games and study guides for every grade.
Weight: 1.348 lbs
Case Qty: 28 ($602.00)
Identifiers:
0829431705
31704
9780829431704
Catechist Guide for Parish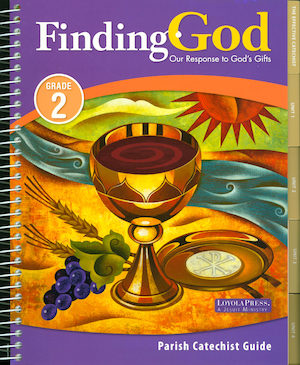 LOYO-32404
Teacher Manual for School
LOYO-32466
More in This Program