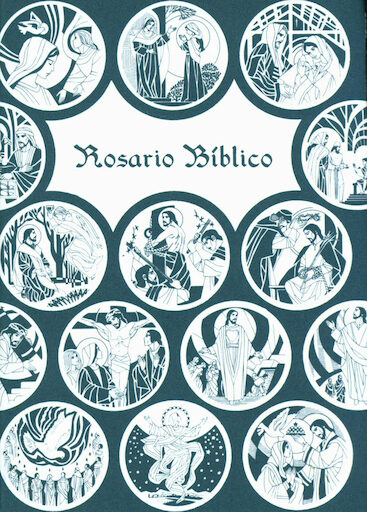 Rosario Biblico
Scriptural Rosary
$10.88 Save 16%
Retail price: $12.95
Spanish
Publisher: Christianica Center
UPC: 604X
Item Number: CCTR-604X
Non-returnable.
Estimated ship date: January 3, 2024
Special order item: Price and availability not guaranteed.
Details
Spanish Edition. This has helped thousands of people pray the rosary with fewer distractions by providing 10 short but poignant biblical quotations for each decade. Provides a brief history of the rosary. The book now includes the Luminous Mysteries. All 20 Mysteries are bound together in a single volume. Includes excerpts from The Jerusalem Bible. Hardcover, 3 x 5, 100 pages.
Weight: 0.153 lbs
Identifiers:
604X