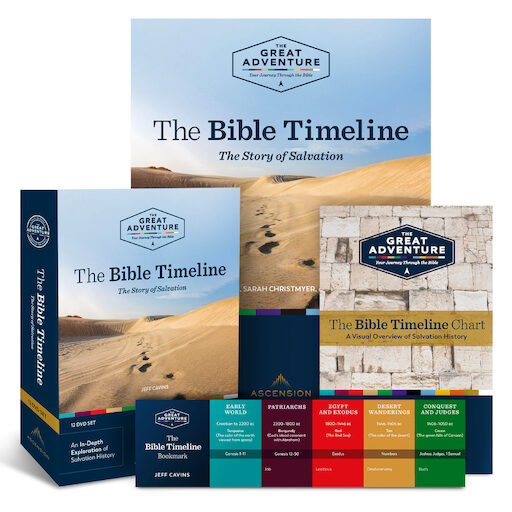 The Bible Timeline 2019
Starter Pack
+ access to online videos and workbook for one year
Publisher: Ascension
UPC: 8 11661 01569 8
Item Number: ACEN-015698
Details
2019 Starter Pack includes everything a leader needs to begin the Bible Timeline study:
DVD Set (Twenty-four 50-minute videos presented by Jeff Cavins)
Study Set (with workbook, chart and bookmark)
Each participant and small group facilitator should have a Study Set which includes session overviews, questions and responses, and talk notes. Session overviews and questions are needed for home preparation and small-group discussion. Talk notes are needed during the video presentations. Responses are needed for the Review of Responses.
Part of The Great Adventure: Your Journey through the Bible by Jeff Cavins.
Weight: 2.977 lbs
Identifiers:
811661015698
Set Includes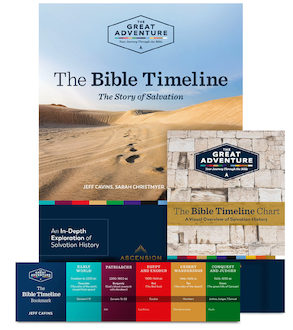 $37.95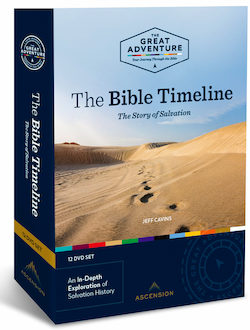 $199.95