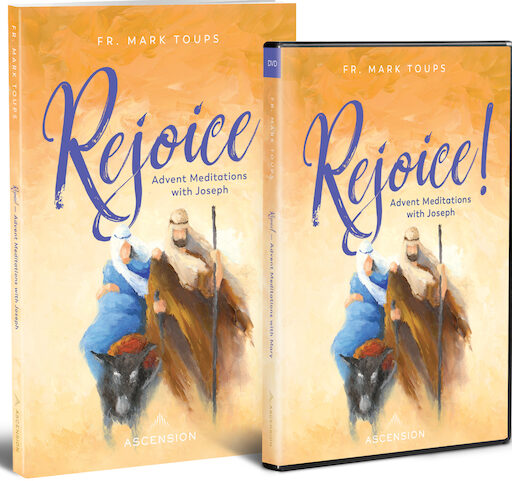 Rejoice!: Advent Meditations with Joseph
Starter Pack
Publisher: Ascension
UPC: 8 11661 01563 6
Item Number: ACEN-015636
Non-returnable.
Currently not stocked. Estimated ship date: about two weeks from ordering
Special order item: Price and availability not guaranteed.
Details
This Starter Pack contains the key program components for Rejoice! Advent Meditations with Joseph.
DVD (one 30-minute "Parish Mission" video and four supporting videos)

Journal
This DVD, featuring Fr. Mark Toups with Sister Miriam James Heidland and Fr. Josh Johnson, is designed to accompany the Rejoice! Advent Meditations with Joseph Journal. The journal contains daily reflections for Advent following a weekly theme, and corresponding daily prompts for prayer and journaling.
Videos:
Parish Mission Video - 32:15

Advent - Week 1 - 9:36

Advent - Week 2 - 11:03

Advent - Week 3 - 12:11

Advent - Week 4 - 11:12
Weight: 0.691 lbs
Identifiers:
015636
811661015636
Set Includes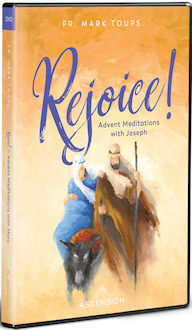 $19.95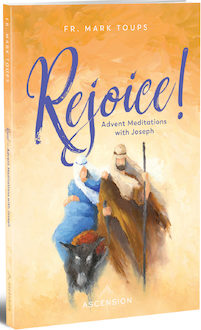 $10.00