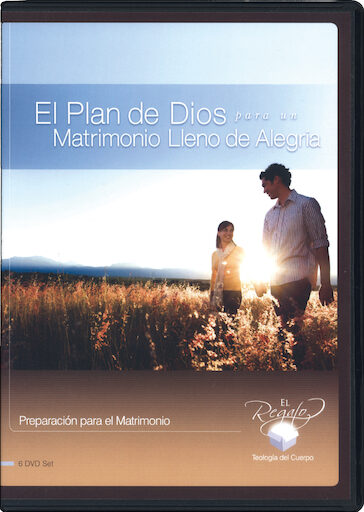 El Plan de Dios para un Matrimonio Lleno de Alegría
DVD Set
Spanish
Publisher: Ascension
UPC: 8 11661 01099 0
Item Number: ACEN-010990
Details
Spanish.
Set of 5 DVDs. Presentations are designed to accompany the lessons in the
God's Plan for a Joy Filled Marriage
program. The Set includes a full-length version of seven talks and a segments version with easy-to-use navigation menus. The shorter video segments enable marriage preparation facilitators to utilize select aspects of the original video program to enhance their own live presentations of the content.
Weight: 0.485 lbs
Identifiers:
010990
811661010990