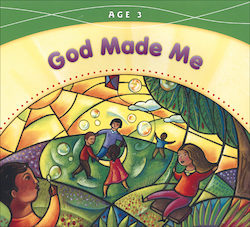 God Made Everything — Loyola Press
School Edition
God Made Me for age 3, God Made the World for age 4, plus God Loves Us for kindergarten comprise the God Made Everything early childhood program from Loyola Press. This program is designed to nurture the faith of children ages 3, 4, and 5. All three levels incorporate family time and active learning with movement, music, playing, talking and creating. They celebrate faith and life as children learn about special seasons and days.


God Made Everything, Preschool-Kindergarten (©2008-10) has been found to be in conformity with the Catechism of the Catholic Church.
NOTE: This series is going out of print. A few components are still available.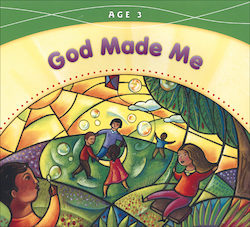 $18.00
14 in stock. Out of print. No longer printed by the publisher.