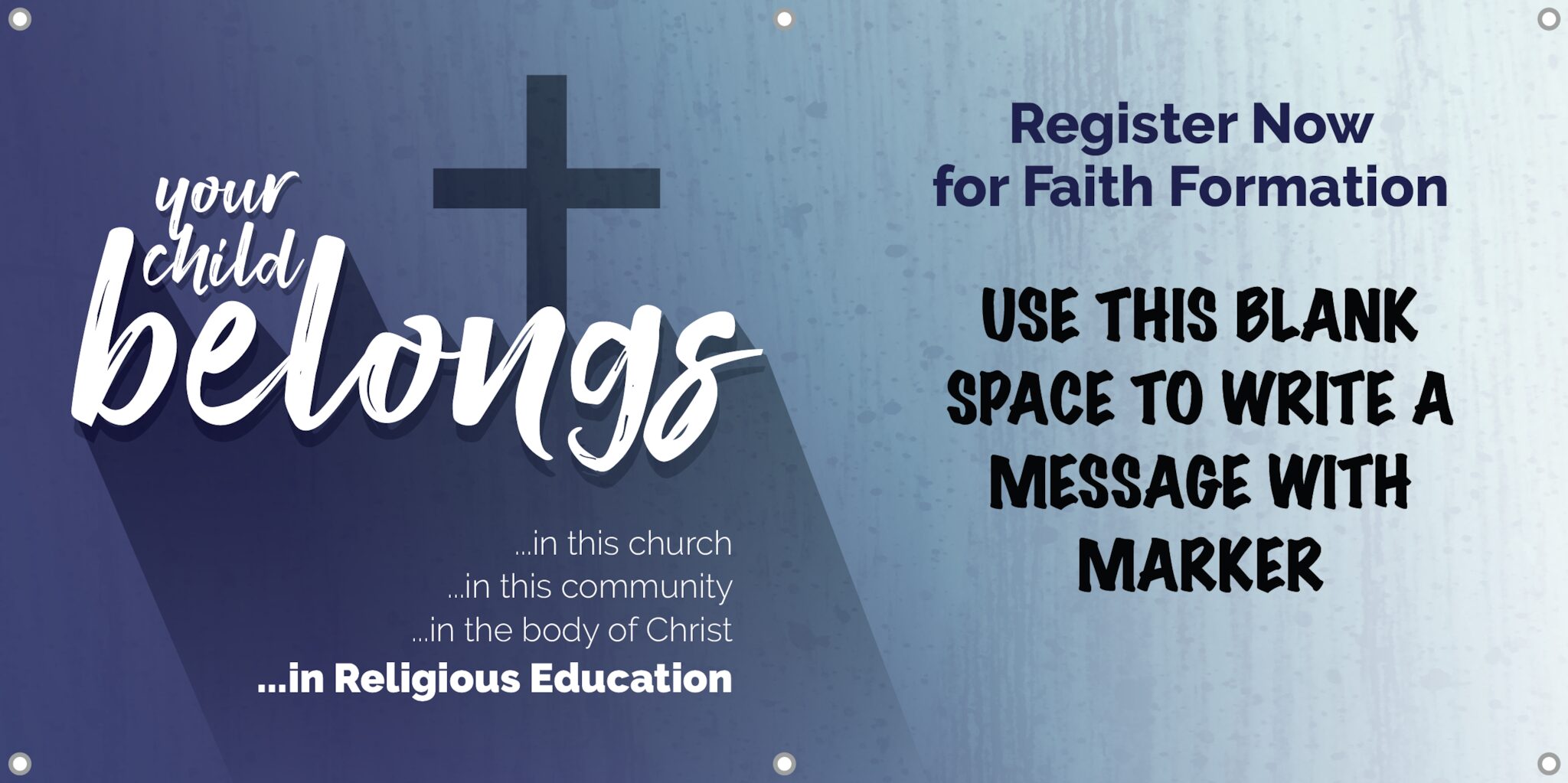 Your Child Belongs Enrollment Campaign
Your Child Belongs in Religious Education.
Boost your enrollment. A full parish religion class today means a thriving parish community for generations to come.
Invite them to sign up! Remind and encourage parents to enroll their children with sturdy banners. An affordable Blank Do-It-Yourself Version lets you can add your own text with marker or vinyl adhesive letters and numbers (not included).
Banners are printed on one side only.
We also have posters and yard signs (while supplies last) in this design. Most items are available in English and Spanish. And don't forget free downloadable designs to use as bulletin inserts, bulletin board announcements, or flyers.