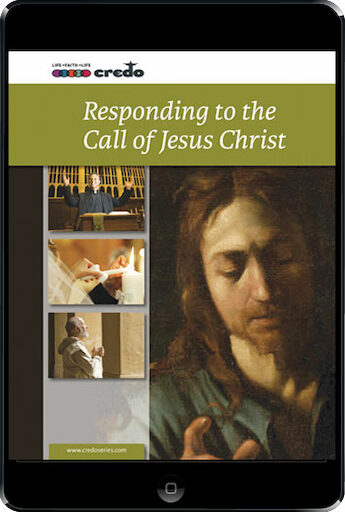 The Credo Series
Responding To The Call Of Jesus Christ, ebook (1 Year Access)
Student Text
Ebook
Publisher: Veritas Religion
UPC: 9781847305510ET
Item Number: VERI-305510ET
Not a physical item. Takes a day to process.
Details
Developed for Curriculum Framework Elective Option D: Responding to the Call of Jesus Christ.
Ebook (1 Year Access). The purpose of this course is to help students to understand that each person is called to a particular vocation in life--how Christ calls us to live--and that through our vocation we live out God's plan for us in this life. In this course, students learn how all vocations are similar and how they differ. The course focuses on married life, single life, priestly life and the consecrated life. Students learn what it means to live life for the benefit of others and the value of considering a vocation in service to the Christian community. Imprimatur Edition. Framework Conformity pending.
Identifiers:
1847305490
9781847305497
9781847305510ET