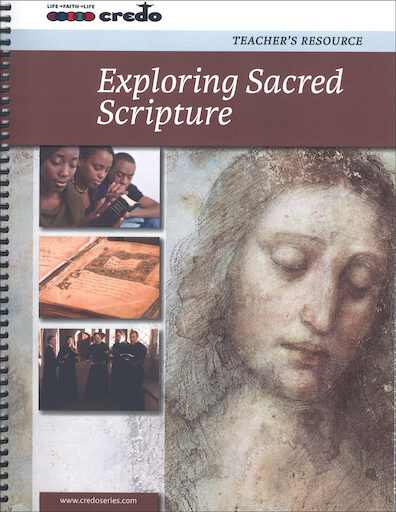 The Credo Series
Exploring Sacred Scripture
Teacher Manual
Publisher: Veritas Religion
ISBN: 978-1-84730-544-2
Item Number: VERI-201859
Non-returnable.
Currently not stocked. Estimated ship date: about two weeks from ordering
Special order item: Price and availability not guaranteed.
Details
Developed for Curriculum Framework
Elective Option A: Sacred Scripture.
Teacher Manuals provide background theological notes and general advice for teachers. They also contain supplementary support and extended activities for each chapter. Chapters are structured in five parts: Attend and Reflect; Hear the Story; Embrace the Vision; Think It Through; and Judge and Act. The Manual includes learning outcomes, faith formation outcomes, teacher reflection, reproducible activity worksheets, and prayer suggestions for each chapter.
Weight: 2.880 lbs
Identifiers:
184730544X
201859
305442
9781847305442