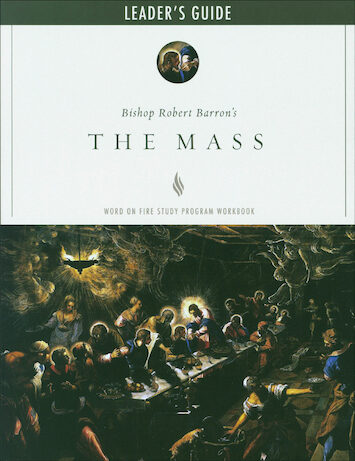 The Mass
Leader Guide
$31.96 Save 20%
Retail price: $39.95
Publisher: Word on Fire
ISBN: 978-1-943243-33-4
Item Number: STJO-WOF164
Returnable within 90 days.
In stock.
Details
Leader Guide includes the Facilitator's Guide, all six lessons from the participant's Study Guide, and an Answer Key for the Questions for Understanding. The Facilitator's Guide details how to plan, promote, and present the study. Each workbook features a matte finish that is soft to the touch, non-glare, and scuff-resistant. Its flat binding is both sturdy and sleek, sure to withstand many uses.
For group study, the program can be presented in six or seven sessions of 60-90 minutes. Each session includes video viewing and group discussion. Study coordinators can also register for free training webinars. Participants read the commentary in their Study Guides and prepare the questions before the small group discussions. The preparation can be accomplished either before or after viewing the video.

Identifiers:
1943243336
9781943243334
WOF164