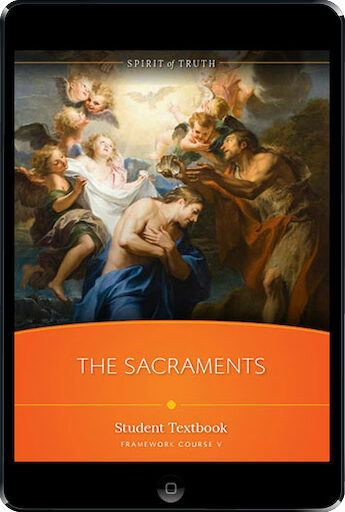 Spirit of Truth High School
The Sacraments ebook (1 Year Access)
Student Text
Ebook
Publisher: Sophia Institute for Teachers
UPC: 9781622827763ET
Item Number: SOPH-827763ET
Not a physical item. Takes a day to process.
Details
Spirit of Truth: The Sacraments Student Textbook, Framework Course V ebook (1 Year Access)
Developed for Curriculum Framework Course 5: The Sacraments as Privileged Encounters with Jesus Christ.
In this course students will discover how Christ is present to us in and through the Sacraments of the Church, especially in the Eucharist, which is Christ's Body and Blood, Soul and Divinity. They will systematically explore each of the seven Sacraments to better understand the essential elements and effects of each as well as how each is celebrated and lived in our daily lives.
Identifiers:
9781622827763ET
Teaching Guide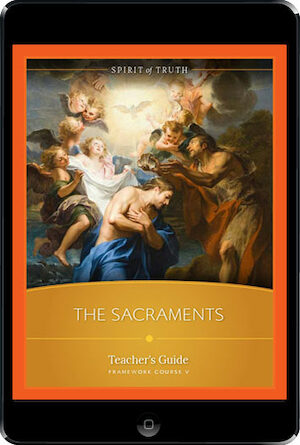 $29.99
SOPH-827985ET
More in This Program