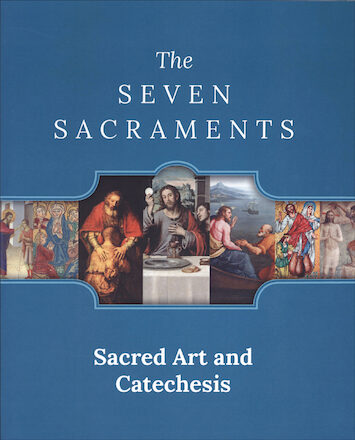 Sophia Institute Teacher Guides
Sacred Art and Catechesis: The Seven Sacraments, All Grades
Publisher: Sophia Institute for Teachers
ISBN: 978-1-62282-298-0
Item Number: SOPH-822980
Out of print
Not available.
Details
For all grades.
Set of seven individual laminated full-color cards with classroom discussion questions covering each of the seven sacraments.
Each card features full-color art on one side and discussion questions on the back. Complete lesson plans using these images are in
The Seven Sacraments
Teacher Guides. Works in this set include:
Baptism of Christ by John
by Fra Angelico
The Return of the Prodigal Son
by Rembrandt
The Last Supper
by Juan de Juanes
Descent of the Holy Ghost
Artist Unknown;
Marriage at Cana
Mosaic by Leandro Miguel Velasco
The Miraculous Draught of Fishes
by Jacopo Bassano
Healing of the Blind Man
by de Buoninsegna.
Weight: 0.455 lbs
Identifiers:
1622822986
822980
9781622822980