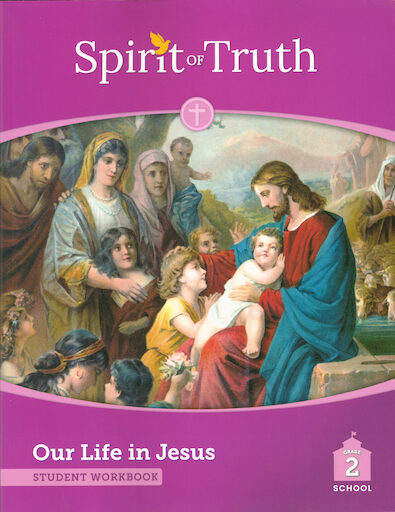 Spirit of Truth, 2nd Edition, K-2
Our Life in Jesus
Grade 2 Student Book
School Edition
$24.99
$14.99 for 10+ Save 40%
Publisher: Sophia Institute for Teachers
ISBN: 978-1-64413-529-7
Item Number: SOPH-135297
Details
In Grade 2 students focus on how much children are loved by Jesus Christ, and how His death and Resurrection has opened the way to Heaven.
- The parts of the Mass.
- Lives and lessons of the saints.
- More ways to pray.
- A special focus on the Sacraments of Confession and Eucharist.
Weight: 2.061 lbs
Case Qty: 14 ($209.86)
Identifiers:
135297
1644135299
5297
9781644135297
Teacher Manual for School
$59.99
SOPH-135280
More in This Program