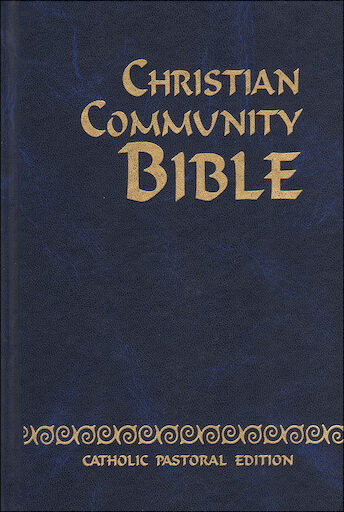 Christian Community Bible
Christian Community Bible
Indexed, Hardcover
Hardcover
$22.45 Save 25%
Retail price: $29.95
Publisher: Society of St. Paul
ISBN: 978-8-4285204-9-2
Item Number: SBCI-010I
Non-returnable.
Estimated ship date: March 2, 2023
Special order item: Price and availability not guaranteed.
Details
Hardcover. Catholic Pastoral Edition, indexed. Books are in historical rather than traditional order. Printed in clear medium-sized type in two-column format on thin off-white paper, with extensive commentary and explanatory notes in smaller type at the bottom of each page. Full color inserts and maps. Imprimatur. Hardcover, 6 x 8, 1594 pages.
Weight: 1.870 lbs
Identifiers:
010I
8428520496
9788428520492
EVD: 9788481692624