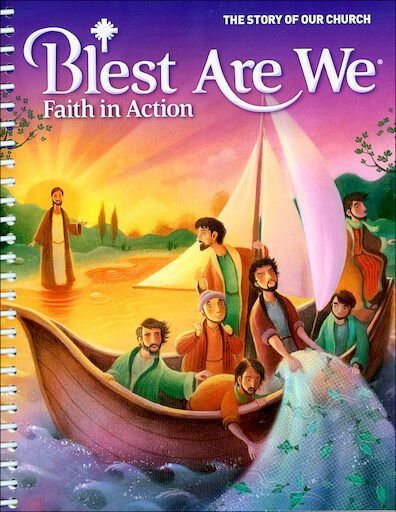 Blest Are We Faith in Action, K-8
Grade 8 Teacher Manual
Includes Ebook and Digital Resources
School Edition
Publisher: RCL Benziger
ISBN: 978-0-7829-1749-9
Item Number: RCLB-601749
Details
Comprehensive Teacher Manuals provide background pages, articles on Scripture, and suggestions for print and multimedia resources. Clear objectives and an At-a-glance planner with a five-day plan for schools along with chapter and unit reviews, and ideas for prayer celebrations. Helpful information is provided at the point-of-use. Includes multiple intelligences activities, cultural awareness, curriculum activities, liturgy, tips for teaching children with special needs, and more.
Ebooks and Digital Content
One-year access to the digital teacher manual is included with purchase of the print teacher manual upon request. Also includes access to all digital content on the Flourish portal. Request digital access when placing your phone order or make a note in the Special Instructions at checkout on the website. RCL Benziger will contact you with your Flourish username and password. Unused access from previous years cannot be used at a later time.
Weight: 2.889 lbs
Identifiers:
0782917496
601749
9780782917499