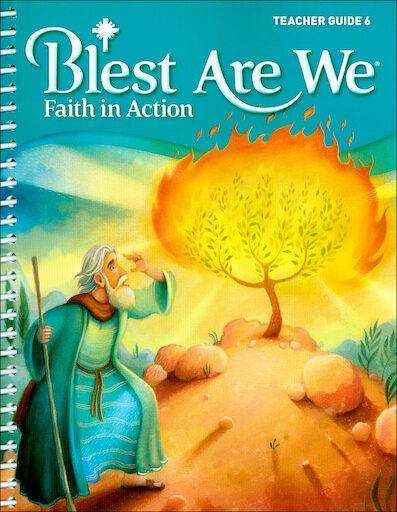 Blest Are We Faith in Action, K-8
Grade 6 Teacher Manual
Includes Ebook and Digital Resources
School Edition
Publisher: RCL Benziger
ISBN: 978-0-7829-1747-5
Item Number: RCLB-601747
Details
Teacher Guides provide five-day lesson plans with a variety of activities, reproducible pages, warm-up, wrap-up, and at-home activities.
Ebooks and Digital Content
One-year access to the digital teacher manual is included with purchase of the print teacher manual upon request. Also includes access to all digital content on the Flourish portal. Request digital access when placing your phone order or make a note in the Special Instructions at checkout on the website. RCL Benziger will contact you with your Flourish username and password. Unused access from previous years cannot be used at a later time.
Digital Online Resources to support Faith Formation
Weight: 3.280 lbs
Identifiers:
078291747X
601747
9780782917475