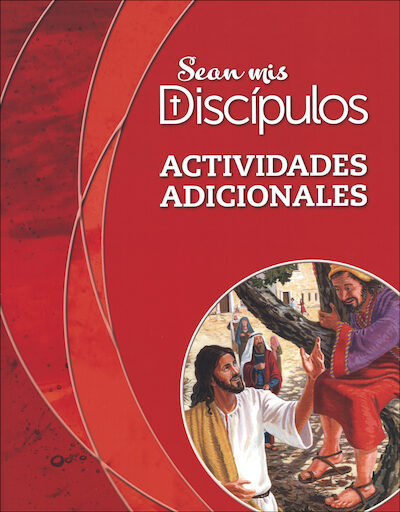 Sean mis Discipulos, 1-6
Grade 1 Activities
Parish Edition
Spanish
Publisher: RCL Benziger
ISBN: 978-0-7829-1708-6
Item Number: RCLB-601708
Non-returnable.
Currently not stocked. Estimated ship date: about two weeks from ordering
Special order item: Price and availability not guaranteed.
Details
Additional Activities in Spanish.
Enhance lessons with time-saving reproducible activities that extend learning in class or at home. Please note: Although this item is a component of the
Be My Disciples
Bilingual series, it is in Spanish only.
Digital Online Resources to support Faith Formation
Weight: 0.390 lbs
Identifiers:
0782917089
601708
9780782917086
RCLB-20821