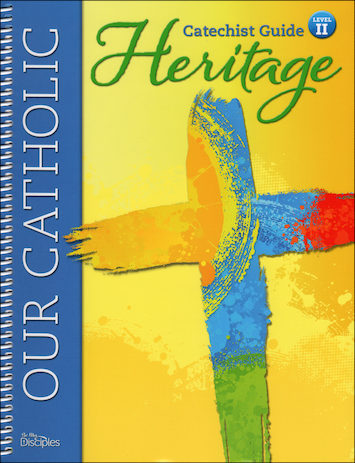 Our Catholic Heritage
Level 2
Catechist Guide
Publisher: RCL Benziger
ISBN: 978-0-7829-1618-8
Item Number: RCLB-601618
View Sample
In stock.
Details
Sections on the
Life of Jesus
and
We Celebrate Our Faith
include two-page lesson plans with objectives, Scripture background, directions for reading and reflecting on the Gospel, explanations of four sacramental rites and celebrating the Church year. The Section on
The Faith of the Church
includes ten-page plans for each of the ten doctrine chapters including background, a clear "Invite, Proclaim and Connect" plan for each lesson and teaching tips at the point of use. With liturgy connections, ideas for prayer, partnering with parents and stories of saints. Catechists will also find resources at BeMyDisciples.com including plans for family sessions and activity masters for students. Spiral-bound with hard back cover, 8.5 x 11, 184 pages. (©2013)
Our Catholic Heritage (©2013)
is approved by the Bishops' Committee.
Weight: 1.010 lbs
Identifiers:
078291618X
601618
9780782916188
RCLB-30715