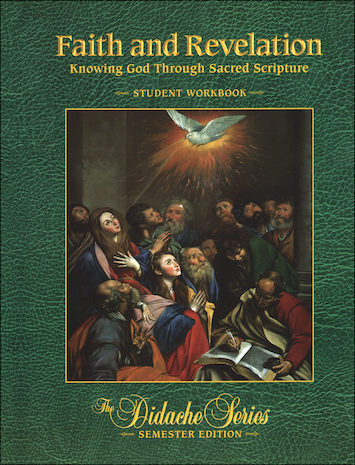 The Didache Semester Series
Faith and Revelation
Student Workbook
Knowing God through Sacred Scripture
Publisher: Midwest Theological Forum
UPC: MWTF-45037
Item Number: MWTF-45037
Returnable within 90 days.
Not in stock. Estimated ship date: about two weeks from ordering
Details
Semester Edition. Using a combination of multiple choice, fill in the blank, and short answer questions the students recall and review the material while finding application of the concepts to their own lives. Pages are perforated so students may turn in their work. Workbook also includes a selection of common Catholic prayers and devotions. Paper, 8 x 11, 102 pages.

Identifiers:
45037
MWTF-45037