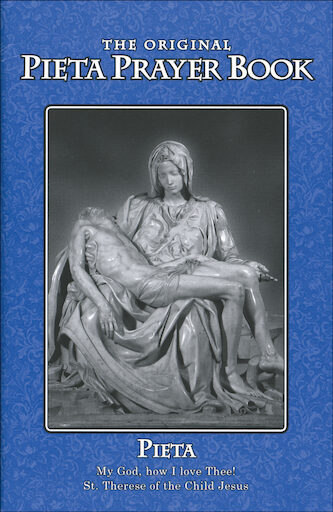 Details
This is the classic book known as the Little Blue Prayer Book draws particularly on the source of God's goodness and mercy - a source which is virtually underutilized. The Little Blue Prayer Book is a great resource for evangelization and also to increase devotion to our Creator. Great books to leave in Church literature racks.
Prayers include:
The 15 St. Bridget Prayers
Ave Maris Stella
Prayer to St. Joseph over 1900 yrs. old
Hail Mary of Gold 9. Three Very Beautiful Prayers
Prayer to the Infant of Prague
Prayers after Mass and Communion
The Rosary and Scapular
Short Way of The Cross
Prayer to the Shoulder Wound of Christ
The Spiritual Communion
Prayer or Blessing Against Storms
The Angelus
Chaplet of St. Michael
Salve Regina
St. Therese
The Golden Arrow
The Magnificat
Litany of Humility
Efficacious Novena to Sacred Heart
and many, many more!
Booklet, 4 x 6, 80 pages. (©2006)
Weight: 0.107 lbs
Identifiers:
1695