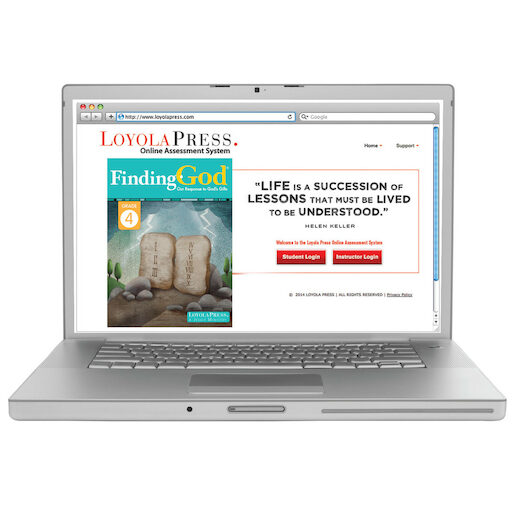 Finding God 2021, K-8
Grade 4 Online Assessments
Publisher: Loyola Press
ISBN: 978-0-8294-5156-6
Item Number: LOYO-51566
Not a physical item. Takes a day to process.
Details
Digital Subscription. When used alongside Finding God (2021), the Loyola Press Online Assessment System provides catechists and teachers with tools to gauge progress at every level. The system can be used to create, assign, and deliver tests through a secure online test center in order to measure students' knowledge of their Catholic faith. Includes test generator, reporting system, class management and assignments, and compatible integration with most Learning Management Systems. It includes the following:
full-featured test generator
complete reporting system
class management and assignments
compatible integration with most learning systems
Online Assessment System licenses are live for a typical school year from August 1 through June 30.
Digital Online Resources to support Faith Formation
Identifiers:
0829451560
51566
9780829451566