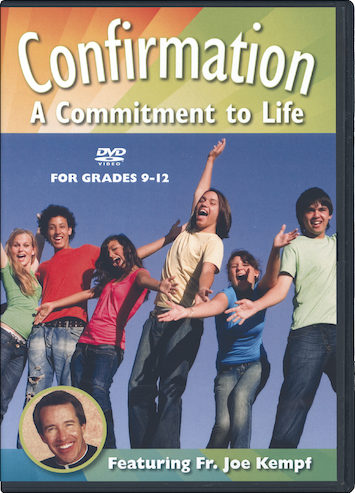 Confirmation for Teens
Confirmation
DVD
A Commitment to Life
$21.24 Save 15%
Retail price: $24.99
Publisher: Liguori Publications
ISBN: 978-0-7648-1794-6
Item Number: LIGU-817946
Returnable within 90 days.
Not in stock. Estimated ship date: about two weeks from ordering
Details
For Grades 9-12. Join Father Joe Kempf and a group of high school students as they learn about and prepare for Confirmation. In a series of video vignettes, these young Catholics face the same problems as other adolescents. They learn that Confirmation is a way to say yes to the love of God and a way to choose to love God and his people. The students discover how the sacrament of Confirmation welcomes them into the community of the church. The video concludes with a Confirmation service. DVD, playing time: 57 minutes. Leader guide is available as a download from Liguori Publications.

Identifiers:
0764817949
817946
9780764817946