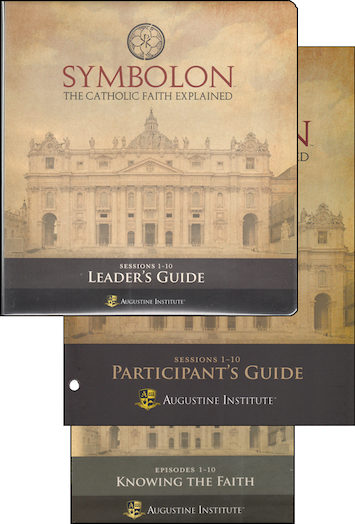 Symbolon: The Catholic Faith Explained
Symbolon: Part 1
Starter Kit
$125.00 Save 22%
Retail price: $159.85
Publisher: Ignatius Press
UPC: SPSETX
Item Number: IGNP-SPSETX
In stock.
Details
Comprehensive package that includes everything a parish leader needs to present Symbolon to a group:
All ten episodes on five DVDs
Leader Guides for each session
One Participant Guide

Symbolon is designed to support all faith formation efforts in the parish. It can be used in a wide range of settings including RCIA, men's groups, women's groups, and adult faith formation.
Weight: 2.451 lbs
Identifiers:
SPSETX
Set Includes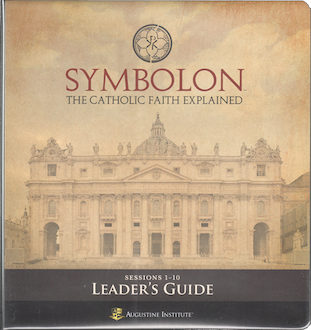 Symbolon: Part 1, Leader Guide
$27.96 $34.95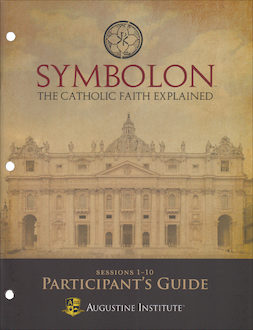 Symbolon: Part 1, Participant Guide
$19.96 $24.95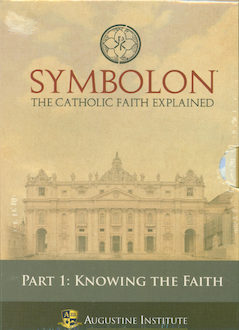 $79.96 $99.95