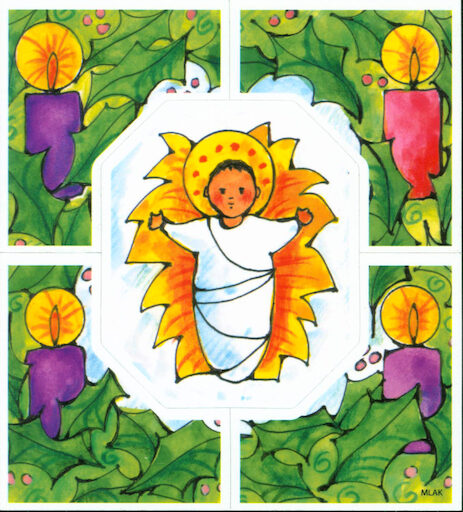 Advent Wreath Puzzle Magnet
Publisher: Creative Communications for the Parish
UPC: MLAK
Item Number: CREA-MLAK
Non-returnable.
Estimated ship date: October 4, 2022
Special order item: Price and availability not guaranteed.
Details
This colorful magnet is a great handout for each child in religious education. The 4¼" x 5" magnet easily separates into 5 magnets: four Advent Candles and Baby Jesus—the centerpiece of Advent expectation and Christmas joy. Children can play with the magnet wreath adding a new magnet piece to the display each week of Advent. Affordable enough to send home with every child.
Weight: 0.049 lbs
Identifiers:
MLAK