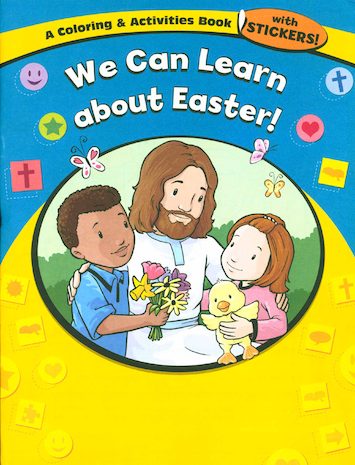 We Can Learn about Easter
A Coloring and Activities Book With Stickers!
$2.85
$2.28 for 25+ Save 20%
Publisher: Channing Bete Company
UPC: 58845
Item Number: CHBT-58845
In stock.
Out of print at the publisher, we have limited stock.
Details
Paperback, 8.5 x 11, 8-page coloring and activity book with stickers.

Weight: 0.070 lbs
Identifiers:
58845