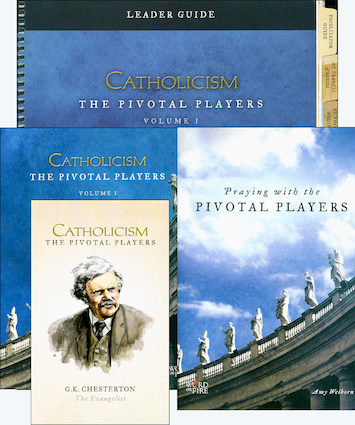 Catholicism: The Pivotal Players Part 1
Leader Kit
$183.95 Save 20%
Retail price: $229.95
Publisher: Word on Fire
UPC: 0 19962 94062 0
Item Number: CATW-940620
In stock.
Details
Leader Kit includes the DVD Set, a Leader Guide, a set of 120 prayer cards (20 for each Pivotal Player), and the book
Praying with the Pivotal Players
by Amy Welborn. Includes everything a leader needs to host a
Pivotal Players
Study Program. The publisher recommends that each parish purchase one Leader Kit to get started and then additional Leader Guides for each small group discussion facilitator. In addition, each regular participant in the program needs a Study Guide which can be purchased before the parish program begins.
Weight: 6.680 lbs
Case Qty: 1
Identifiers:
019962940620
940620