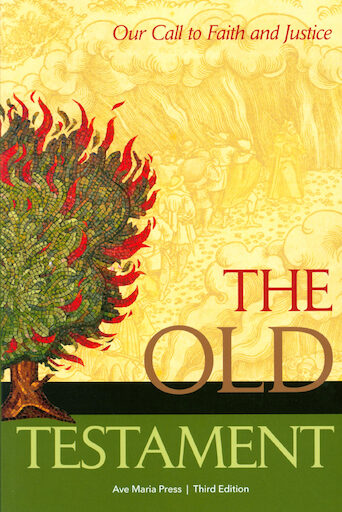 The Old Testament, Third Edition
Student Text
Our Call To Faith & Justice
Paperback
Publisher: Ave Maria Press
ISBN: 978-1-59471-875-5
Item Number: AVEP-718755
Details
Covers the remarkable journey of God's Chosen People and the inspired record they left on the pages of Scripture. The relationship between God and his people is a journey that begins in the accounts of the origins of their family tree, covers their human failings, and is centered on their knowledge and hope that God would always be with them, forgive them, save them, and love them.
This new edition of The Old Testament is in a 6-inch by 9-inch, college-sized format and includes a number of special features:
infographic presentations of key concepts in styles that resemble the type teens interact with on digital platforms;
new to this edition are three assignments in each chapter, each pitched to a different learning style;
note-taking graphic organizers for each chapter section to help students highlight, outline, and remember what they have read with section assessment questions geared specifically to the note-taking prompts;
"New Testament Connection" points out comparable teachings between the Old and New Testaments.
Author and biblical scholar Daniel Smith-Christopher reaches into the Old Testament to explore passages in its forty-six books that emphasize God's compassion, mercy, and forgiveness and connect them with the roots of Catholic Social Teaching. He also examines the historical and cultural influences around the authorship and content of the Scripture, mindful of how the Old Testament is crucial to the history of salvation and permeated with the light of Christ. The text emphasizes the Second Vatican Council teaching that "the economy of the Old Testament was deliberately so oriented that it should prepare for and declare in prophecy the coming of Christ, redeemer of all" (Dei Verbum, 14).
The Old Testament is designed for a one-semester course or as part one to a year-long course on the Bible. The text can also be used along with the required course I of the USCCB curriculum framework. There are ten chapters in the book, each beginning with a focus question centering on information students will be expected to remember well after their time in this course. The chapters are clearly divided into sections in order to help teachers for seven to ten days of class time per chapter and to help students keep track of assigned reading. Paperback, 6 x 9, 544 pages. (©2021)
Weight: 1.936 lbs
Case Qty: 16 ($479.20)
Identifiers:
159471875X
718755
9781594718755
Teaching Guide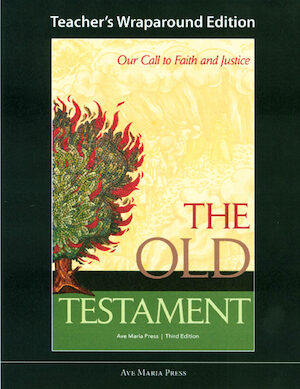 $44.95
AVEP-717543